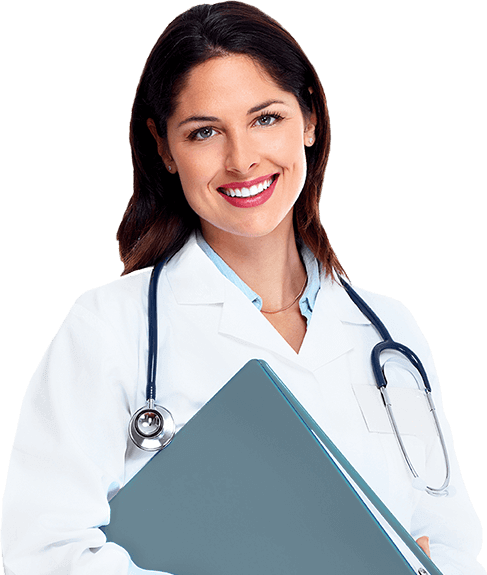 Why You Need To Consult With Us?
If you've had a heart attack or have severe heart blockages as shown in angiogram you're understandably confused and concerned about what happens next. Is it only a matter of time before you have another heart attack or cardiac issue? Does heart disease mean your heart is "diseased" forever?
The answer is no—heart disease can be reversed, and one of the best ways to reverse heart disease is through non invasive cardiac treatments administered at IPC Heartcare. IPC heart care has guided over 100,000 cases in Preventive and non-invasive cardiology since 1999 globally.
CONSULTATION FOR PATIENTS ADVISED ANGIOGRAPHY, ANGIOPLASTY OR BYPASS SURGERY
Research based Evidence shows that almost 80% of the heart diseases are preventable. The patient data generated by IPC in the last 20 years, we have observed almost 95% of the heart patients selected by our unique IPC method do not require angioplasties/open heart surgeries. In the first consultation, our primary goal is to assess whether the patient really does require a surgery. Nowadays there are lot of centers, which have come up offering preventive and non-invasive treatments.  However sometimes even the severe and critical cases have been advised preventive programs, whereas actually they are candidates for surgeries.  At IPC we believe that our treatment is not for everyone and it is important to select the right patient for the non-surgical treatment for its benefits.  So over the last 20 years with all the experience what we have, we have special proprietary customized process by which we are able to determine which patients will be benefited with our non-invasive treatment and which patients will be benefitted by heart surgery.  As medical practitioners, our duty is to tell the patients honestly what is right or wrong for them.  However many times, even when we tell the patients that surgery is the first choice and some people because of old age or due to problems with their finances, they do not opt for surgery, we do accept them for our treatments but with a clear understanding that they have to keep an open mind here, if at all they need to go in for surgery.  However we have seen that patients who follow our protocols very strictly along with administration of the non-invasive treatment we have seen that even the cases where we had advised them surgery our success rate in this non-selected is more than 80%. So at IPC we are very much popular for honest medical opinion, we want to ensure that our patients safety comes first and we want to be  very transparent and ethical with our patients when we are consulting, about what are the risk factors and what are their treatment options. This consultation is very unique not based on any commercial criteria. We use non-commercial criteria because when patients are either going to hospitals they are being told to do immediate surgeries when it is not required. Some patients want to avoid doing the surgery  get carried away by media ads giving false promises and get caught up into programs which may benefit them partially for certain period or even worsen their problems.  So all the patients who are seeking quality consultations can always approach us for our honest medical opinion.  We can guarantee you that we can offer you the best possible advice in the given situation with the highest ethical standards, which we follow at IPC of letting the patient know what is right for them.
The following category of the patients can call us for booking an appointment for consultation :-
Patients who have been advised angioplasty or a bypass wanting a second opinion on whether what would be the right course of action for them, as our success rate in avoiding angioplasty or bypass is more than 95% in selected cases.
Patients who have been advised angiography, requiring a second opinion on whether what would be the right course of action for them, as I told you that research says that almost 80% angiograms are unnecessary so I think it is our right to know whether you fall in that 80% or 20% so that is where we are here to help you.
If you have had a recent heart attack or you are already victim of heart attack and you would like to prevent the future heart problems.
If you have already undergone a bypass or angioplasty and you would like to understand your risk factors for a future cardiac event by joining our on cardiac rehabilitation program.
All the people who have got risk factors for a heart problems such as high cholesterol, blood pressure, diabetes, genetic history, high levels of stress, all these people can contact us for the preventive cardiology program.
Patients who have been having Stress Test positive and are suffering from chest pain and symptoms of heart and want to understand their options for the further diagnostic tests.
Finally anyone who is interested, any normal person who is interested in preventing heart disease is welcome to visit us for a consultation.
Call +91 99300 99975 to schedule a consultation.