Coronary Artery Disease (CAD) is a severe form of heart disease that affects more than 75% of all patients with heart disease. Atherosclerosis occurs when the arteries that supply blood to the heart become clogged with plaque. For several decades, the only treatment options available through modern medicine have been angioplasty to clear the blockage or open-heart surgery to bypass the blockage by implanting grafts. It is only a temporary cure because the underlying cause of the backup is not addressed, and the disease eventually resurfaces. Patients are frequently required to undergo multiple surgeries and increased medication dosages.
There is a clear need to evaluate cost-effective, long-term natural methods for treating and preventing heart disease that is not dependent on pharmaceutical intervention. As a preventive cardiologist who is also a certified yoga instructor, I have worked with thousands of patients, incorporating yoga into their treatment regimen in addition to conventional medicine. I hope that sharing my storey will help others understand how it has changed their heart health and their entire lives.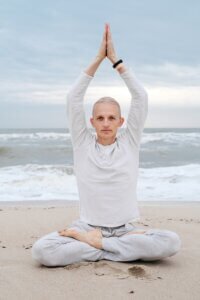 In 1998, the Journal of the American Medical Association published a report titled "The lifestyle heart trial," the first randomised trial to investigate the effects of lifestyle changes in the reversal of coronary artery disease. After one year, the participants in the study demonstrated a 91 per cent reduction in the number of angina attacks. The control has resulted in an increase in blockages and a twofold increase in cardiac events. A similar study was carried out by The Yoga Institute in Mumbai, India. I participated and saw firsthand the transformation that occurred in heart patients due to the practice of yoga. According to the findings of a study published in the Indian Heart Journal, yoga is beneficial for people who have cardiovascular disease.
It is challenging to conduct research studies at the level of an individual practice; however, we established a protocol for collecting evidence from every patient to the greatest extent possible to demonstrate the efficacy. We observed that the patients who practised yoga had significantly improved lab results, lower blood pressure, and lower blood sugar levels; in fact, many of their medications had to be reduced, with little or no recurrence of the angina problem. We performed coronary angiograms in some cases where the stress was negative and demonstrated the regression of blockages. Some 90 per cent of blockages were eliminated, and some 90 per cent of blockages were reduced to 60 per cent of their original size. There were a few different versions. The point is that after witnessing firsthand changes in all of their parameters, my belief in yoga has skyrocketed. Furthermore, they reported improved relationships at home and work and lower levels of anxiety. We had psychiatrists evaluate their stress management scores, which were found to have improved in most cases.
Without a doubt, yoga is highly beneficial for heart health, as evidenced by the improvement in heart blockages observed.
Yoga is, at its core, the union of the body, the mind, and the soul. When a person realises that they are spirit rather than a physical body, the concept of chronic disease begins to fade. On the other hand, yoga poses or pranayama are practised in the majority of places (breathing exercises). The true meaning of yoga has not yet been explored to its fullest extent. Yoga is a science that leads to the realisation of one's divinity.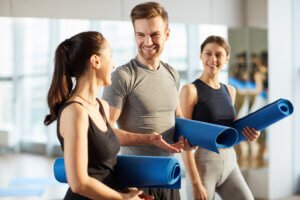 Paramhansa Yogananda is the only Yoga master in the entire world who has instilled confidence in his students that by following his teachings and Kriya yoga techniques, they will realise God in this lifetime. He is also known as the Father of Yoga in the West. He has provided designs to cure any chronic disease in his book Scientific Healing affirmations and Yogoda lessons. So yoga has the potential to help people realise God, and it may also have a beneficial side effect of clearing blockages. On the other hand, a patient does not have the time or inclination to follow through with the technique with faith and devotion. As a result of their material consciousness of being attached to their bodies and their desire for quick fixes, most people are forced to rely on material methods such as medicines and surgeries.